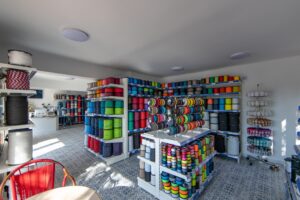 We are thrilled to announce our main sponsor for the Hungarian J24 Class and strategic partner of the upcoming 2023 J24 European Championship: Galco Ropes!
Galco Ropes is renowned for producing top-quality ropes specifically designed for sailing boats. 
But that's notall! Galco Ropes has created an incredible 2023 calendar that showcases a different knot each month, demonstrated by renowned figures in Hungarian sailing.  In the month of May, our very own class captain, Erik Hercsel, shares his insights about the flagpole knot.According to Erik, "Flags are not only practical, but they also represent a sense of belonging. They symbolize our connection to a nation, a club, a class, and a community." And what better way to celebrate belonging than being part of the extraordinary J24 European Championship?
Don't miss out on this fantastic event!
Get ready to sail into greatness with Galco Ropes and experience the thrill of the J24 European Championship. See you there!